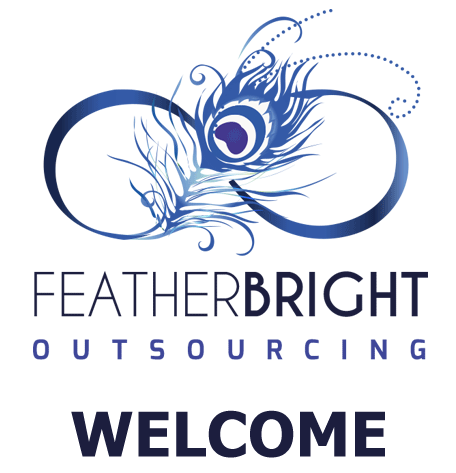 The business world is changing at a fast pace &
your business needs to be one step ahead
FeatherBright Outsourcing can help you achieve this

We understand businesses have many moving parts, and more often than not, you find yourself in the position of running out of time to execute the best plan that would allow you to bring new business on board.

FeatherBright Outsourcing has created an evolving One Stop Shop with a range of services. Our services include Facebook Management, Video Creation, Closed Captioning Social Media Management, Website Development, Logo Design, High Quality Print and a fully equipped design team that will make your brand development and campaigns stress free.
As a strong team of women, we strive for excellence in all areas of business. Timely service delivery, quoting with ease, being the hippo of pricing and providing you with blue ribbon quality product are areas we excel in.
With over 30 years experience within the retail and advertising industry, FeatherBright Outsourcing is the right company to help you position your unique business in the correct market place with our knowledge, services and skills.

Connect with FeatherBright Outsourcing and lets do business together

Copyright 2022 - All Rights Reserved