All-Purpose High-Quality Print

Print costs can be one of your biggest expenses. FeatherBright Outsourcing has the ability to negotiate the best price and quality for your business with over 30 years of experience in the printing industry.

Pull up banners, sharkfin banners, toblerone and backing cards, flyer on a stand, gatefold flyers, brochures, posters, custom made stands, box stickers, t-shirt print, business cards, wobblers and plenty more. Understand your business needs, budget & target market. Obtain 3 quotes - hippo of print


Well connected & reputable print suppliers -
great price, excellent quality and on time



Screen printing, digital printing, sheet fed, web printing litho or gravure. No job is too small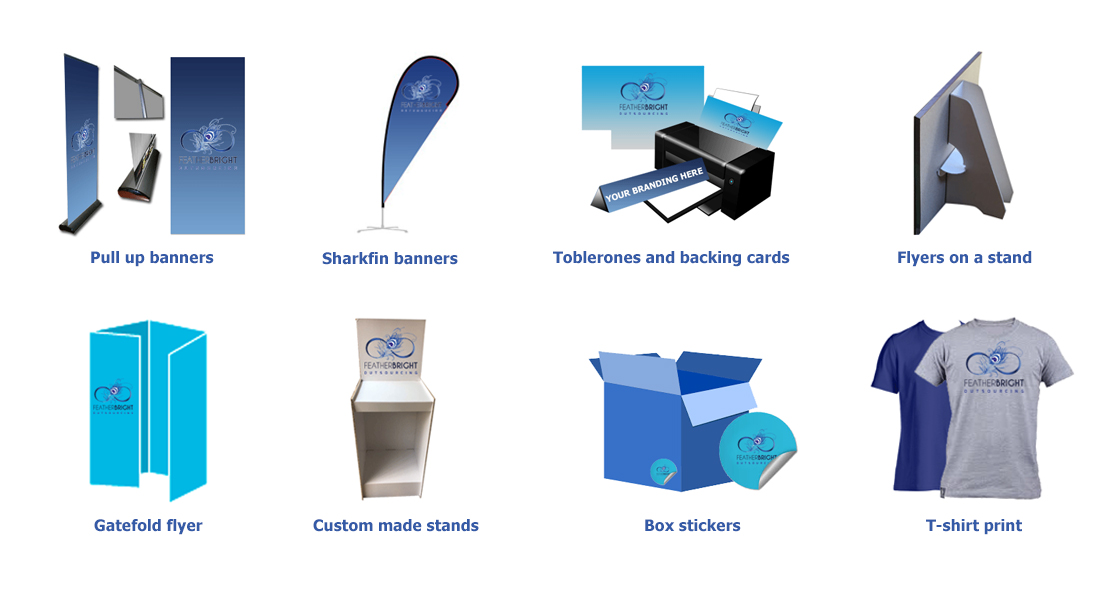 Copyright 2018 - All Rights Reserved